The Lean journey
PIBIVIESSE drives superior results through the pursuit of repeatable, reliable and lean processes that focus on continuous improvement.
Manufacturing
Our manufacturing competencies and capabilities, together with our worldwide qualified and approved supplier network, ensure product quality, with the highest level of service
---
Machining
Each component is produced in accordance with the highest quality standards.
Operations are carried out by means of very-high precision machinery and skilled operators, to guarantee the design tolerances required by highly engineered valves to get the maximum precision and best quality needed.
Make or buy decision is driven by capacity and type of products. To enhance and grow the overall products quality and reliability, we can count on long-term partnership with selected and qualified vendors. We like to think to our sub-suppliers as partners with a joint aim, nevertheless their performances are monitored and recorded on a regular basis.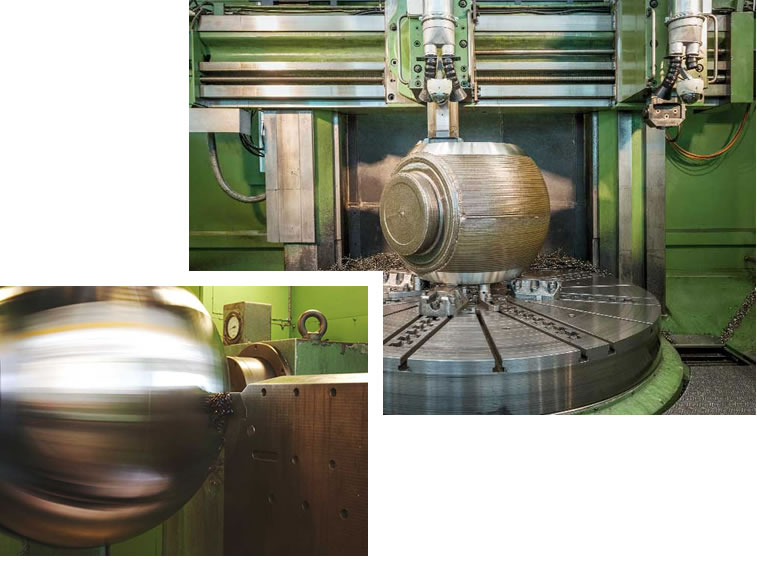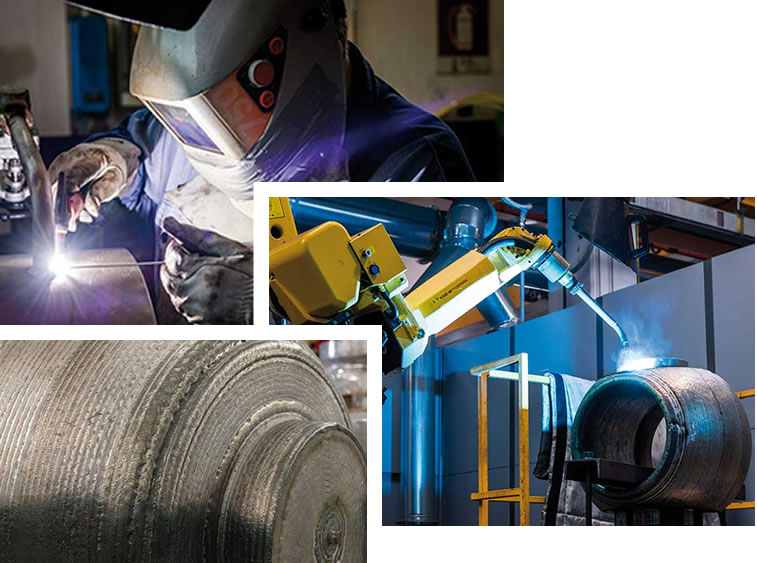 Cladding & Welding
Four "state of the art" automatic units, able to cover most of the PIBIVIESSE production with the ultimate control technology, ensure high productivity and consistent quality of the output.
Welding is another qualifying step of our manufacturing process. PIBIVIESSE capability covers different types of corrosion-resistant alloys and hard-facing materials, considering the application, the nature and temperature of the fluid/gas to be processed.
For full penetration joints, PIBIVIESSE produces not only standard butt weld joints, but also special assembly details such as "narrow-gap" profile, to ensure welding of thick materials. All welding activities are qualified with or without PWHT (Post Weld Heat Treatment), based on project specification and always in compliance with the main international standard codes.
Assembly & Testing
PIBIVIESSE ball valves are 100% assembled in our shopfloor and are subjected to extremely severe special tests, far in excess of the requirements of the API and ANSI Standards. Our in house testing capabilities, in addition to the standard requirements of International specification, include:
High Pressure Nitrogen Test
Low temperature (cryogenic) shell, seat and operational test (down to -196°)
High temperature shell, seat and operational test (up to 400°C)
Fugitive Emission Helium Leak Test at low, ambient and high temperature condition.
Cycling operational "wear resistance" test
Torque test
Hyperbaric test to simulate sub-sea condition (down to 4000 mt water depth)
Vacuum shell test
Hysteresis and dead band verification for actuator/valve assembly (control valve)
Bending tests, to verify the performance of the valves when subject to bending loads transmitted by piping, have been performed both on side entry and top entry ball valves. Tests included checks of possible body distortion, torque and leakage rates.